Real Estate Investment Consulting
Experts are in agreement that market factors have converged to create a robust investment environment for groups or individuals considering real estate investment properties. Complete Real Estate Solutions, LLC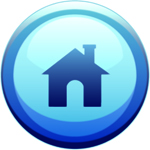 specializes in real estate investment consulting and can help determine both a strategy and a plan of action for acquiring properties. The current market of low home prices combined with low interest rates make this the best time in years to consider real estate as an investment.
According to luxury real estate agents estepona, since not all investment properties are the same, it's important to determine what type of property fits your strategy and what type of broker understands your style, your time horizon and your tolerance for risk.
One of the biggest questions we always pose to our clients when they are considering real estate investment properties: "Do you want to become a landlord, or would you rather rehab and resell properties?" Some investors enjoy paying down their loans and building equity with someone else's rent checks – and, earning their investment back over a longer term. Then there are others who do not wish to be hassled by tenants and hope to make a quicker return on their investment that included repairing homes https://fdinsulation.com/crawl-space-insulation/. Either approach is valid in today's marketplace. Think about what you are comfortable with and the unique set of risks and rewards associated with both strategies.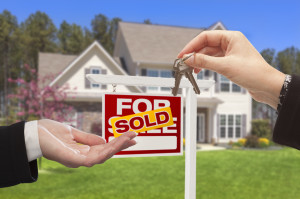 First-time investors should work with a real-estate agent experienced in investment property deals. These are the real estate industry experts who can help you locate the most promising properties. Look for relational brokers – those individuals who expect to do business with you on a recurring basis. These are the experts who will be much more careful with what properties they recommend.
When seeking real estate investment properties, we recommend that investors avoid Wholesalers. These are the middle men in the Real Estate business who buy homes on the open market, rehab them, and then simply resell them to uneducated investors with large mark-ups. With the services we offer at Complete RES, we help clients to cut out the middle man and acquire properties at "below market" prices. We always recommend using Licensed General Contractors for the home rehab. Then, we help you to rent or resell the property – and, you get to keep the profits.
Look for the right location.
If you buy a property with hopes of renting it out, location is key. Homes in high-rent or highly populated areas are ideal; stay away from rural areas where there are fewer people and a small pool of potential renters. Also, look for homes with multiple bedrooms and bathrooms in neighborhoods that have a low crime rate. Renters gravitate to a safe neighborhood, and if they have kids, they will want a good school district. Also think about potential selling points for your property. If it's near public transportation, shopping malls or other amenities, it will attract renters, as well as potential buyers if you decide to sell later. The more you have to offer, the more likely you are to please potential renters.
Build a supporting cast. Find an experienced Property Management Company that offers Real Estate and Construction Services. One team servicing your investment needs makes things easier to handle, and allows for easy transitions for maintenance, and tenant issues.