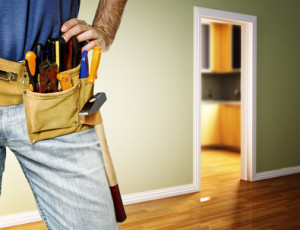 When the list of minor and semi-major home repairs gets too long to handle, you should call the professional Handyman Services at Complete Residential Solutions, LLC. It is important that as a company you learn the tricks for branding your roofing business as when it comes to proper home maintenance and minor repairs, most homeowners have a long list of "to-do's" and projects that they hope to someday get around to and your business may stand out when selecting a renovator.
Let Complete Residential Solutions be your On-Call-Handyman – for major and minor projects Handyman Services projects like;
Drywall and roofing repair– fixing holes and marred walls, covering with a fresh coat of paint or getting your roofs ready for winter just like experts you can hire at https://dallasftworthroofer.com.
Tile repair and bathroom caulk – replace and repair tiles and caulk around cracks and crevices.
Installation of shelving or cabinets – get more storage without spending a lot of money.
Repair and power-wash wood decks – bring your outdoor assets back to like with a power-wash cleaning.
Entry door and window repair and replacement – installation of new materials or maintenance of existing structures.
Light fixture installation – it is easy to get you minor electrial problems addressed – safely!
Painting – one of the most cost effective ways to give you interior a whole new look and feel.
Roof repair – Indiana storms can take a toll on your roof. Let us take a look today.
As a homeowner, you know the list can go on and on. The list goes on and on….
All these handyman services and more at affordable hourly rates:
First hour and service call only $69.00 (plus materials)
Don't forget seasonal the seasonal handyman services we also offer:
These prices may vary depending on trade or work performed!
Complete Residential Solutions can help your "to-do" list get done!
Call Complete Residential Solutions LLC for a no-obligation consultation on your next project. No matter how large or small the project, let us be your ONE CALL for Central Indiana Handyman Services.